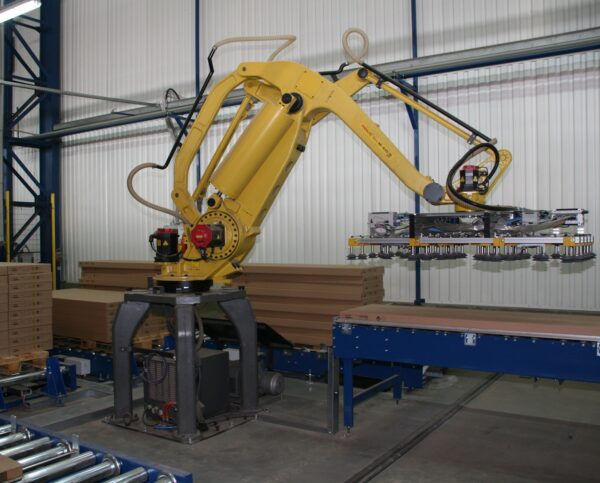 Palletizing stations have been very popular among entrepreneurs for many years, mainly for economic reasons. We cooperate with over a hundred different suppliers in the industrial automation sector, which allows us to tailor our offer to the customer's needs, not only in terms of budget.
 Our cooperation starts with a visit of Łukasiewicz-PIAP specialists at your facility and a factual analysis of your needs in relation to technical and economic feasibility of the project.
The answer to your requirement is a tailor-made project, dedicated to your needs and inscribed in the economic framework of the project.
In particular:
·         At your disposal is a vast experience in the design and manufacture of dedicated grippers. At the same time, where possible, we rely on solutions available on the market, cooperating with more than a hundred suppliers of various components.
·         We have the ability to design special grippers on our own, the Institute employs more than 151 engineers.
·         Individual approach to the client.
·         The offer is based on an audit trip, which is not financially binding for the client, and allows us to approach the issue in an accurate way.